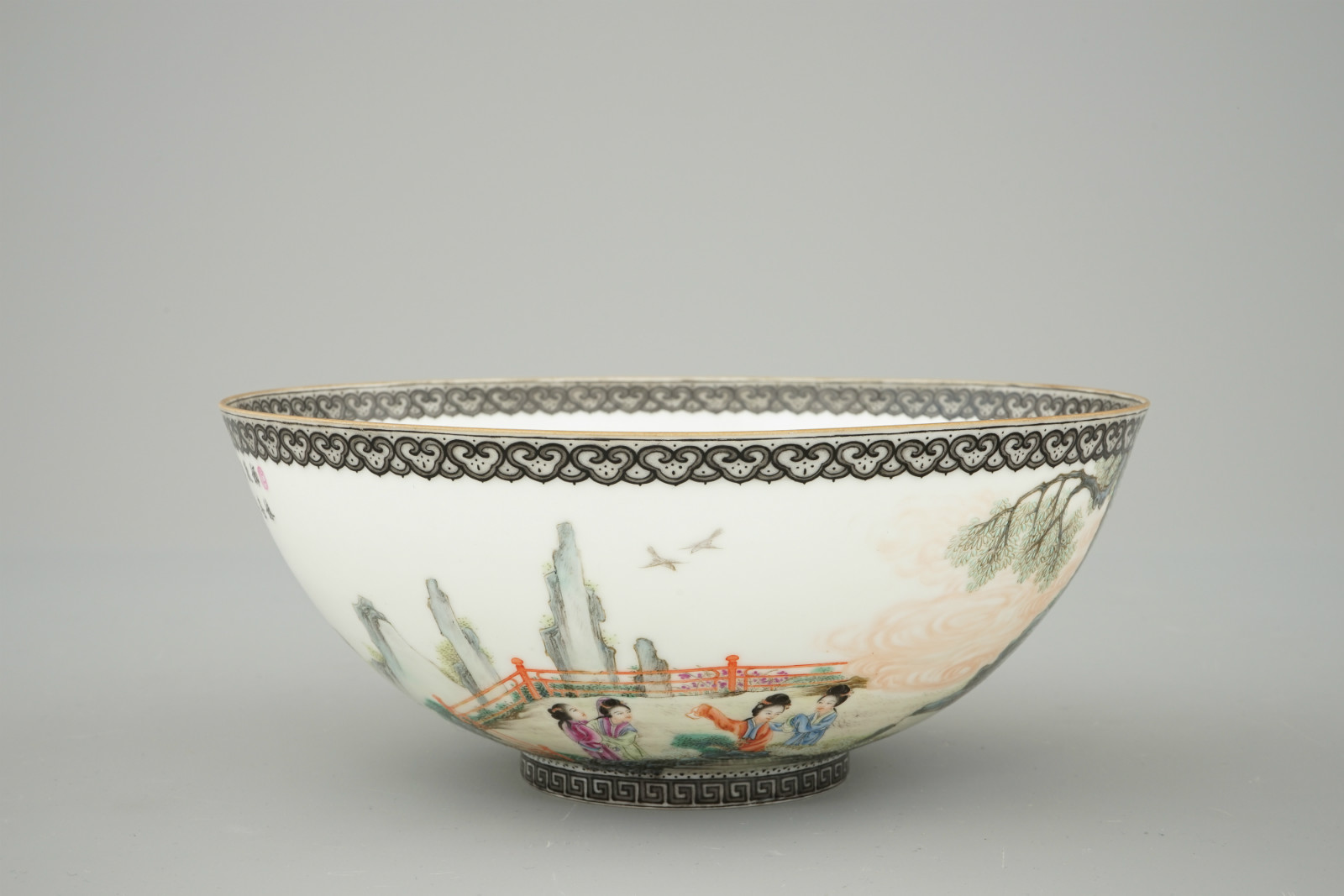 EGG-SHELL BOWL . 18 cm .
Very finely moulded . Painted with subtil FAMILLE ROSE on the outside , illustrating a continuous scene with 12 court-ladies, in discussion on a terrace and in a garden . Between ,a 14-character poem with seals. On the interior , in the bottom a medaillon in grisaille of an enroled dragon; the rim with a continuous scene of " ruyi-head", also in grisaille. Apocryf seal-mark in upperglaze blue of Qianlong.
Period : REPUBLIC , 1st half 20th century.
Perfect condition .